Who rightly deserved the title of the best bodybuilders? In every generation you can hear loud names with incredible physical abilities and a lot of muscles. But who was more outstanding than the others?
10. FLEX WHEELER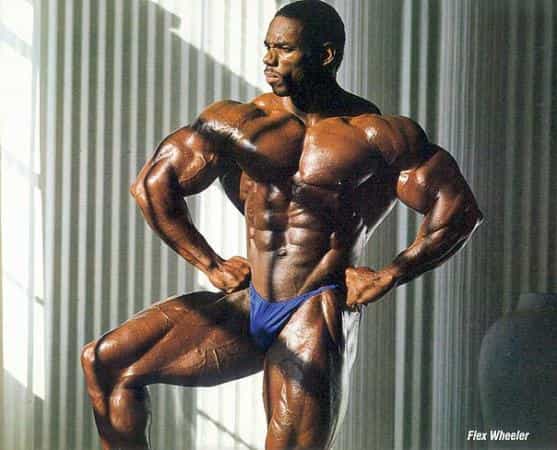 Although he is the only professional bodybuilder on this list who has never won the title "Mr. Olympia", this does not diminish his overall career success. Having won "Arnold Classic" 4 times and received many more awards, he proved that he has the right to enter the list of the best bodybuilders of all time.
In addition, Arnold Schwarzenegger and Ronnie Coleman noted him as one of the greatest bodybuilders. He impresses with his symmetrical aesthetics. More commonly known as the "Sultan of Symmetry". Contrary to popular belief, the nickname "Flex" comes from its remarkable flexibility, and not from the fact that its muscles are well bent.
9. DEXTER JACKSON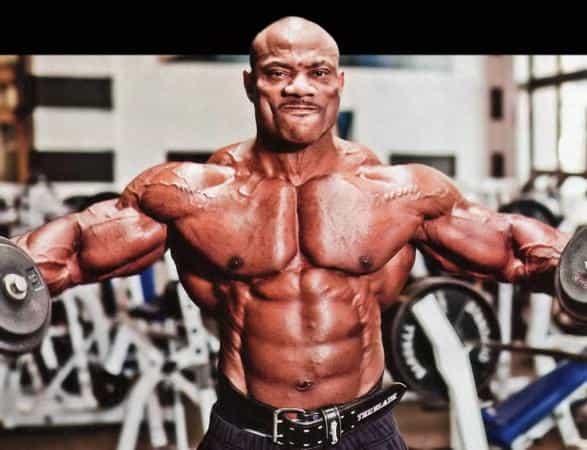 Jackson is considered a symbol of time, he never grows old. Former champion "Mr. Olympia" in 2008, most recently in 2015, took second place in the same contest for his almost 46 years.
He was given the nickname "Blade". Dexter is known for its low percentage of fat and, apparently, a timeless physique. Competing in every "Mr. Olympia" since 1999, Jackson has decorated the covers of countless magazines and articles on bodybuilding. He is also a five-time winner of the Arnold Classic competition. Dexter secured the title of one of the best bodybuilders of the generation.
8. FRANCO COLOMBO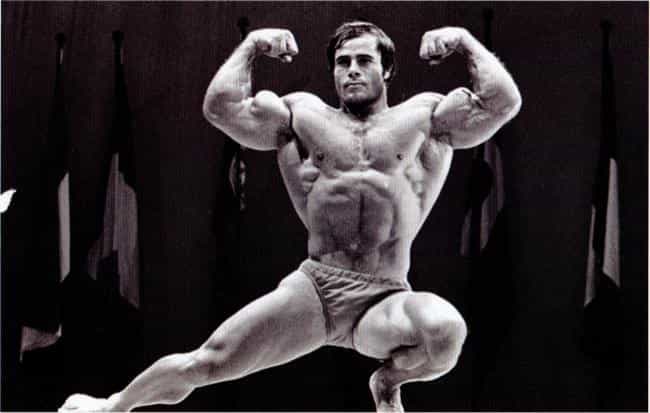 Known as the friend of Arnold Schwarzenegger, whom he pushed to his maximum limit, while he himself remained in magnificent form. He received the title "Mr. Olympia" in 1976 and in 1981. Colombo was known for his aesthetic and symmetrical physique.
He was not only a favorite partner of Schwarzenegger, but also the world champion in powerlifting, a participant in the competition "The strongest man in the world" and an actor. Little known fact, but Franco also played a short role in the film Terminator, which made Arnold famous.
7. JAY CUTLER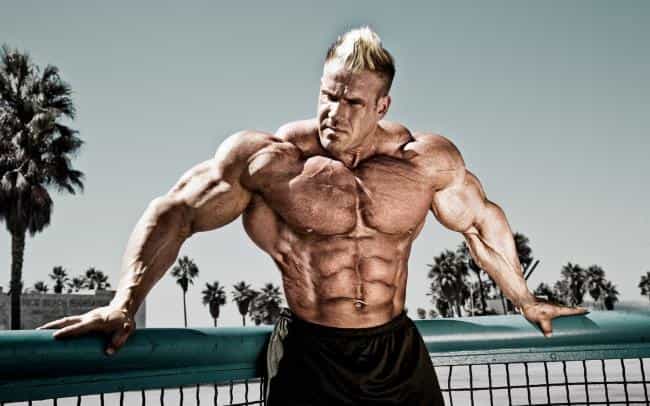 It should not be confused with an American football player with the same name as it usually does. Jay four-time champion "Mr. Olympia" 2006-2007 and 2009-2010. He represents a modern bodybuilder and performs on stage in the category of over 100 kg.
His massive chest and quadriceps impress. Cutler, as is known, to this day has one of the most difficult and aesthetically attractive forms of modernity.
6. FRANK ZANE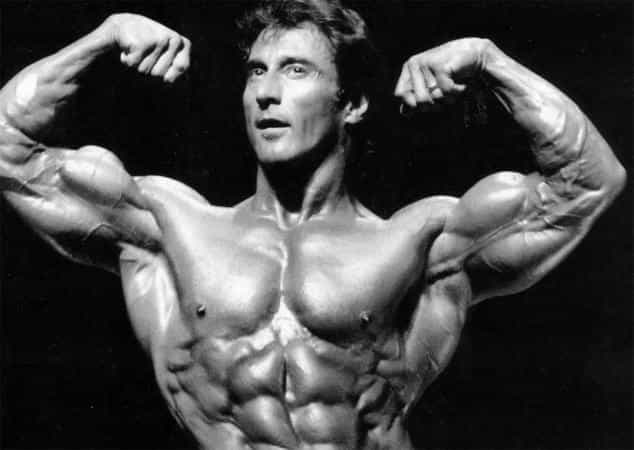 When most people think of aesthetic symmetrical bodies, the first name that comes to mind is Frank Zane. The owner of 3 titles "Mr. Olympia" from 1977 to 1979 and pose "vacuum", he sets a certain standard to this day. Zane has a body that every bodybuilder hopes to one day get.
Unlike some other bodybuilders from this list, Zane is the lightest bodybuilder of all. He performed on stage in the category of up to 85 kg. Frank epitomized an era based on aesthetics with broad shoulders and an unusual V-shaped conical waist.
5. PHIL HEATH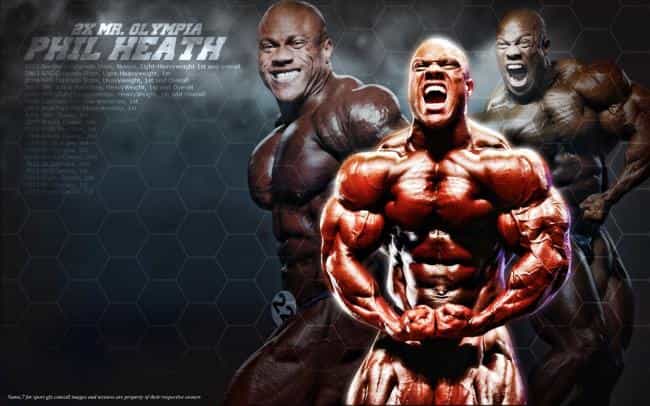 More famous in the world of bodybuilding as "Dar". He is six-time holder of the title "Mr. Olympia" from 2011 to 2016. Thanks to hard training, Phil is unlikely to stop winning in the near future, his career is still going uphill, and it's unlikely he's going to stop.
The combination of natural genetics and a clear mind allows Phil to set a high bar for everyone coming out with him on the same stage. Although his image in the film "The Iron Generation" is somewhat contradictory, Phil is very keen on maintaining a strong relationship with his fans and is constantly trying to expand his business.
4. DORIAN YATES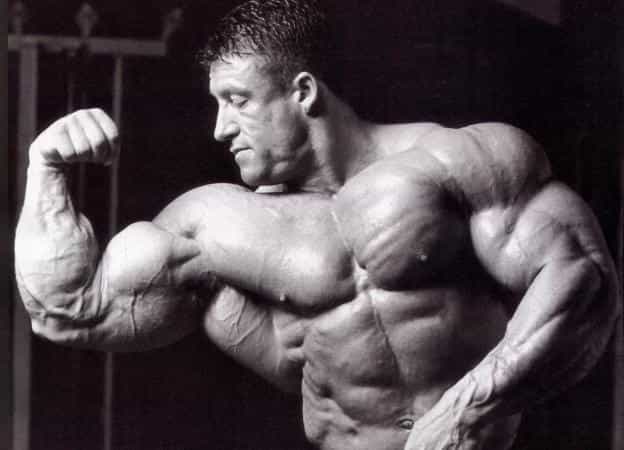 What makes Doriana Yates one of the best bodybuilders of all time? This is not only his titles Mr. Olympia from 1992 to 1997, but also his unique style of teaching. While many professional bodybuilders train six days a week, Dorian was known for his development of the "High Intensity Intermediate Training" (HIIT-High-intensity interval training), which achieved maximum muscle stimulation with shorter intensive training four days a week.
In addition, he was known for having stepped on the stage with a torn triceps and a trauma he received three years before, his thigh was torn. He was able to recover, as well as win the competition and take 1 place.
3. LEE HANEY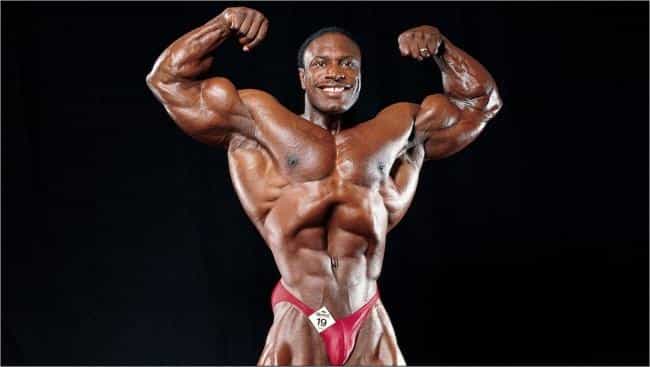 The owner of 8 titles Mr. Olympia from 1984 to 1991. He finished his career as a bodybuilder extremely early in 31 years.
But to this day, he works in the field of sports training athletes in fitness in the NBA, MLB and professional boxing. At the age of 55, Lee Hailey is still in good shape, which young bodybuilders can only envy.
2. RONNIE COLEMAN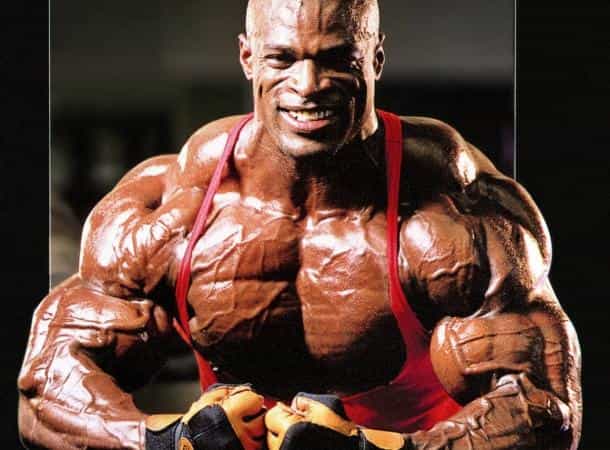 Ronnie Coleman was not only one of the most massive bodybuilders of all time, weighing 138 kg, but also one of the most powerful. With a deadlift of 365 kg and a bench press of 250 kg, it's scary to imagine what Ronnie is capable of, because he himself claims that he did not train as hard as he could.
Having a record number of wins (8 times in a row) in the Mr. Olympia competition from 1998 to 2005, and remaining the best bodybuilder in the world, Ronnie managed to work full time as a policeman. It's hard to find the same massive, strong and sharp athlete as Ronnie Coleman.
1. ARNOLD SCHWARZENEGGER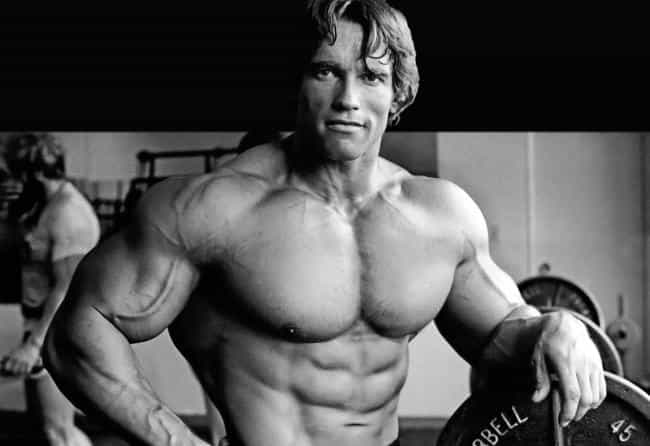 It's hard not to put Arnold Schwarzenegger in first place on this list. Having 7 titles "Mr. Olympia" (1970-1975, 1980) and success in any career related to bodybuilding, films and politics, he won many. Arnie is the bar on which every bodybuilder measures himself.
With his incredible charisma and never-ending intelligence, Arnold Schwarzenegger successfully changed bodybuilding for generations, overcoming all difficulties and obstacles. A little-known fact about Arnold: he participated in several powerlifting competitions throughout his career.