It is wonderful if two in marriage treat each other with love and respect. And it's rather sad if the spouses are not happy together. According to research, an unsuccessful marriage can even lead to various diseases. In a few months or years spent in an unhappy marriage, you will start to wonder why it happened. Such disturbing thoughts can visit you quite often.
Why do marriages break up? Psychologists identify several factors that family relationships do not add up. If some of these factors are observed for a long time, then the marriage can be severely affected. Here are 10 reasons why the relationship crumbles. You may be interested in article 10 of the signs that it's time for you to part .
1. YOU STOPPED TALKING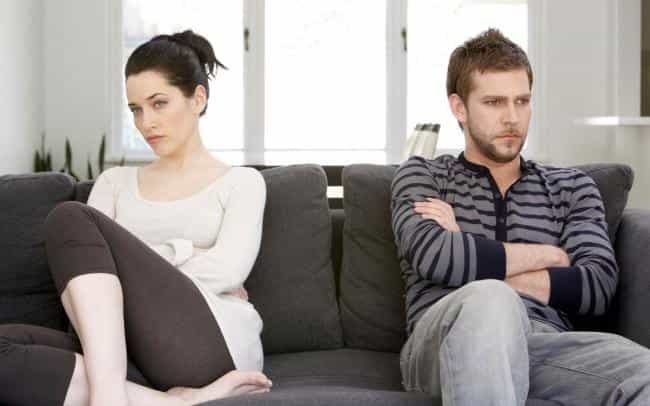 Healthy relationships require constant communication. It's hard to understand if you are all right if you do not talk about it. Lack of communication can lead to the collapse of relations.
Audrey Hope, a specialist in relationships and bad habits from Malibu, believes that the lack of communication between spouses forces them to give up all the time. " You hide your feelings in the closet and under the carpets, when you are silent about anything. All grievances and problems arise because there are too many things in the "closet". At one point you can not control yourself and lose each other , "says the psychologist.
2. EVERYONE LIVES THEIR OWN LIFE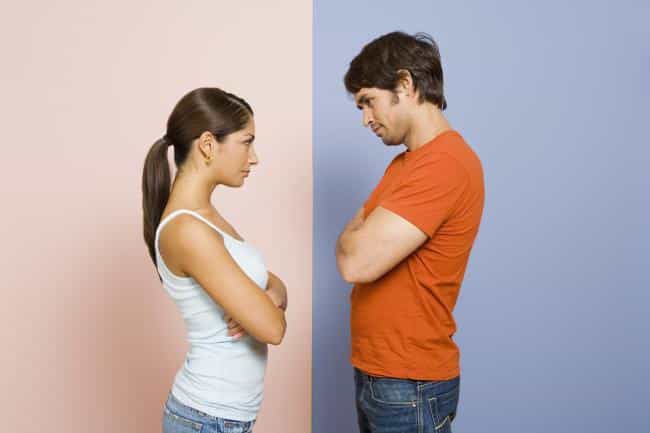 We are often busy. Sometimes so much that we do not notice the partner. Many marriages break up, because each of the spouses lives their lives, eventually they move away from each other. You can prevent this if you find some time for your second half. Make it a rule to arrange meetings every week.
3. LACK OF EMOTIONAL CONNECTION

Sex is important, but not enough to maintain a relationship. Emotional communication is as important as physical. As a rule, especially for women, the dissatisfaction of emotional needs also negates sexual needs. This can cause one of the partners to seek their satisfaction on the side. You understand, to what it can lead. Also pay attention to the article 5 reasons why your girlfriend stopped loving you .
4. DISRESPECT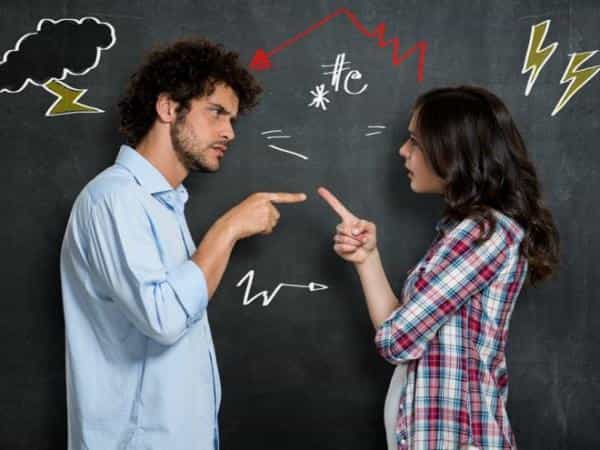 A permanent disrespectful attitude ultimately can destroy even the strongest alliance. If, for example, a man looked at another woman while he was with his wife, and did not show regret and did not even apologize to her, this is a sign of disrespect for the wife, who can slowly wear out the relationship.
It is important for your partner to feel that he is appreciated and understood. Any behavior that speaks to the contrary leads to unpleasant consequences.
5. UNEVEN DISTRIBUTION OF HOUSEHOLD DUTIES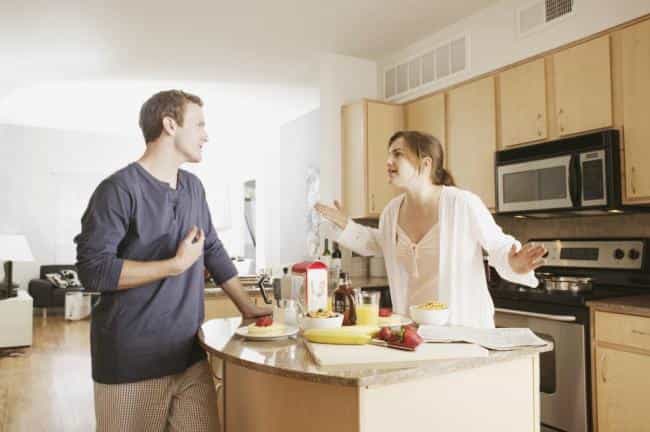 Extremely uneven distribution of homework makes one of the spouses feel that they do not appreciate and use it. It is not necessary to divide responsibilities strictly in half, but the feelings of teamwork and mutual respect are extremely important for the relationship.
When one of the family members owns the lion's share of household chores, and he rarely hears words of gratitude, it causes a feeling of resentment. Problems arise when one of the two drags on themselves a huge load, consisting of a family, work and household duties. This spouse takes offense and gradually burns out.
6. EXCESSIVE PICKINESS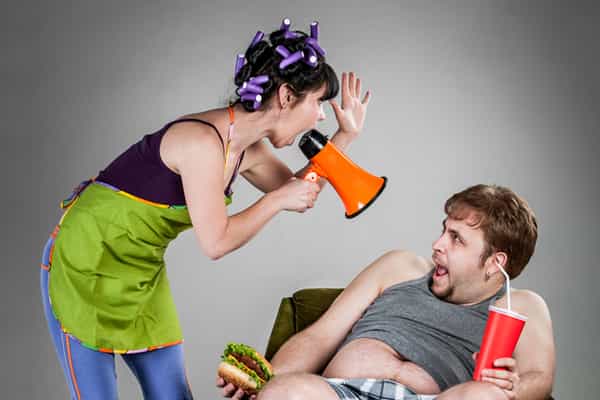 If you constantly criticize your partner, you can quickly kill any relationship. Replace the accusations and cavils with love and understanding. Everyone has a reserve of patience, and he has the property of ending, so do not be surprised if the spouse leaves when you start criticizing him. Severity and condemnation lead to the disintegration of marriage. Criticism will sooner or later take its toll, and you will begin to feel that he or she is moving away from you.
7. INSULTS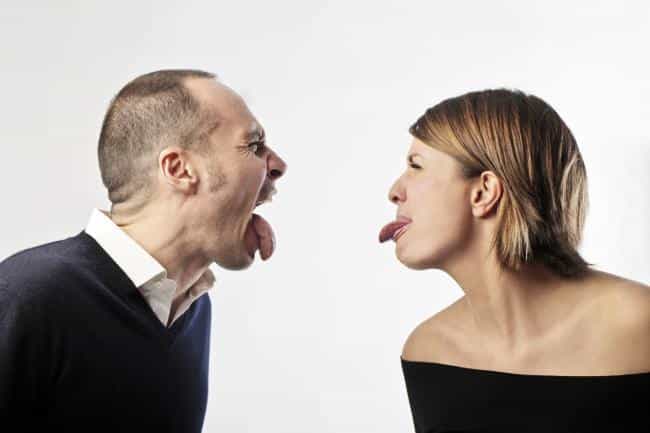 Physical violence is not the only form of abusive behavior, so if you have never raised your hand to your spouse, this does not mean that you have never insulted her. There are many other abuses. In fact, you can commit violence emotionally or even financially.
Anything that makes a partner feel that they do not appreciate him or feel unsafe can be considered an insult. Think about how you treated your spouse during all the years of marriage. How would you feel if you were in his place?
8. UNDIAGNOSED ADDICTION OR MENTAL ILLNESS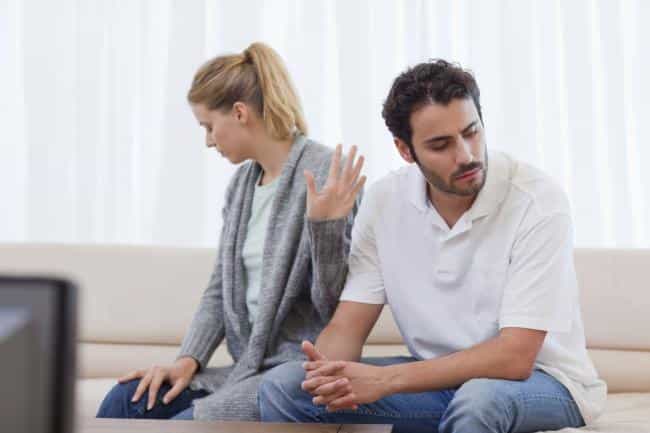 Absence of treatment of various addictions or concern for mental health can lead to an increase in the number of disappointments in relationships and their slow destruction. One of the main causes of problems in marriage is dependence on sex.
Depression and undiagnosed attention deficit hyperactivity disorder (ADHD) can also damage the relationship. That's why it's important to visit a mental health specialist if you and your partner have problems communicating.
9. SEX HAS BECOME LESS IMPORTANT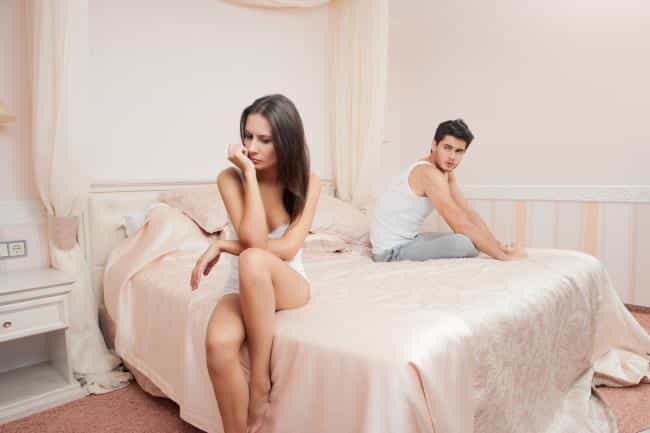 Most couples express their love to each other through sex. When he is absent, problems arise. This can lead to the search for someone on the side, the separation of lovers from each other and anger.
10. SERIOUS FINANCIAL PROBLEMS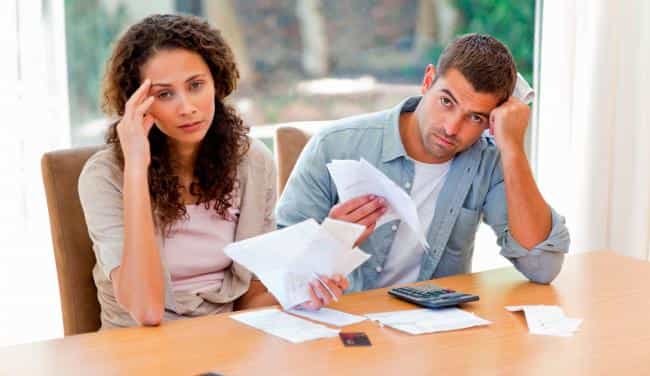 Money is one of the most famous killers of relationships. 70% of married couples said they would consider the issue of divorce, if it is found that one of the spouses will lose their jobs and will not be able to find a new one. A marriage suffers when there is a problem with money. This happens because money is actually more than just money. It is the energy that raises and solves other questions and details. If there are problems in this area, then the marriage will disintegrate.